CHRISTUS-Spohn Shoreline Hospital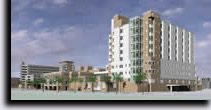 This hospital was established in Corpus Christi, Texas, in 1905 and is the largest facility (432 beds) and foremost acute care medical center in the region. CHRISTUS Spohn Hospital Corpus Christi–Shoreline offers South Texans a full range of diagnostic and surgical services. The Pavilion at Shoreline houses the CHRISTUS Spohn Heart Network which was recently recognized as one of the top 100 cardiovascular hospitals in the United States. The Heart Institute offers the most advanced diagnostic, surgical and rehabilitative cardiac services in one convenient location. Emergency medicine residents enjoy working in this emergency department with high patient acuity and a large number of patients who require critical care.
CHRISTUS-Spohn Memorial Hospital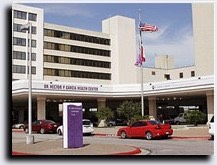 Located near downtown Corpus Christi, CHRISTUS Spohn Hospital Memorial and Trauma Center is our sponsoring institution and primary training site.  It serves as the 296-bed referral center for the 12- county Coastal Bend area of South Texas.  CHRISTUS Spohn Hospital Memorial is the leading emergency facility in the area and the only Level II Trauma Center south of Austin.  The hospital is staffed with nurses trained in advanced trauma care and board-certified emergency physicians, in all of the major specialties, 24 hours a day.  The Emergency Department treats over 40,000 patients per year with an admission rate of over 20%.  
Driscoll Children's Hospital
Driscoll Children's Hospital is a 200-bed tertiary care referral center for South Texas, offering the most complex and comprehensive medical and surgical care for children.  Driscoll Children's Hospital has a 20-bed Emergency Department with over 40,000 annual visits, a 20-bed Intensive Care Unit, and a 40-bed Neonatal Intensive Care Unit.  Emergency medicine residents rotate in both the Emergency Department and Pediatric ICU.